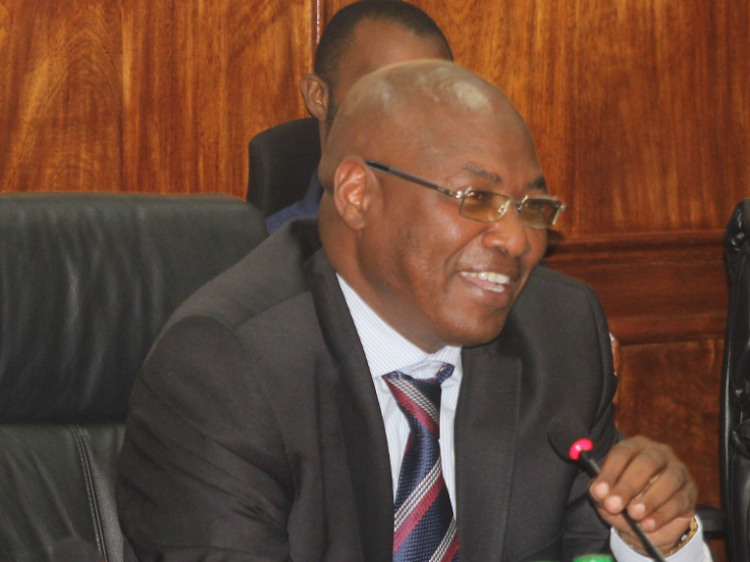 Researchers have been told to harness the power of digital technologies to help farmers connect with the information, resources and available markets successfully.
"Through these resources, we hope to revolutionise the way we do agriculture, from precision farming to e-extension services," Livestock PS Harry Kimtai said during an interview with the Star.
Kimtai said digital and artificial intelligence has been identified as one of the key technologies that can help revolutionalise agriculture in the era of climate change.
The PS noted that climate change is one of the biggest threats today, hence the need to develop innovative solutions, such as smart agriculture to mitigate adverse effects, and to ensure sustainable livelihoods, food and nutrition security for Kenyans.
He called for more funding to enhance agricultural research in an effort to ensure food security in the future.
Kimtai said without research on new varieties and technologies, it will be difficult for farmers to be able to increase productivity.
"Our focus is to support the Kenya Agriculture and Livestock Research Organisation (KALRO) to be able to do more research, release more products into the market, especially the latest varieties, so that farmers can benefit from the research.
"This can only be done if we direct more funding to the national research organisation," the PS said.
He urged the private sector to get on board and commercialise the varieties being released by scientists so that the country can increase productivity.
KALRO director general Eliud Kireger said the common goal in research has been to increase agricultural productivity. In additions to building resilience to climate change risks among smallholder farmers and pastoral communities in Kenya.
This he said is aimed at enabling them to become full players in specific value chains.
He said KALRO has continued to conduct research of strategic national importance to support the agricultural and livestock sector in Kenya.
"The main research has been evident in crops, livestock and cross cutting research programmes like environment and natural resource management, socio economics and policy development," Kireger said.
He explained emphasis on crop research has been on development of new drought resistant and high yielding climate smart technologies.
In livestock, research emphasis has been on adaptation strategies to minimise impacts of climate change, emerging livestock diseases, vaccine development to manage the diseases, and pasture establishment.
"The environment research programme ensures the integration of environmental issues into agricultural research. The importance of food security to the whole fabric of a society and nation cannot be understated. A food insecure nation cannot guarantee growth or development or the health of its citizens hence the need to revolutionise agriculture," he said.