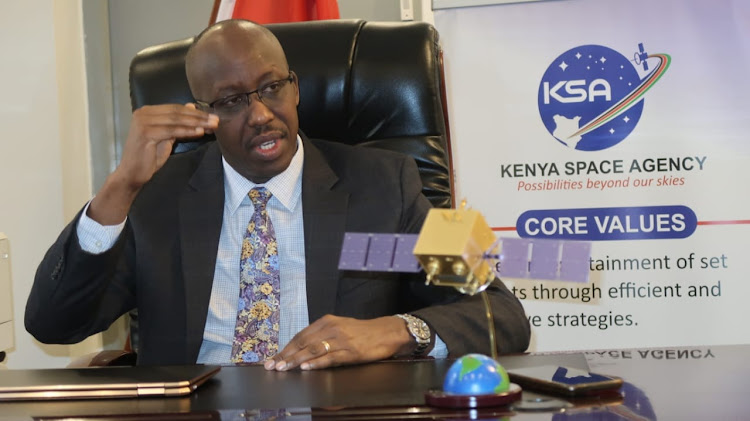 The launch of Kenya's first earth observation satellite Taifa 1, is set to happen on Thursday 14, 2023.

The launch is set to take place in USA, California. The satellite will be deployed aboard a Falcon 9 rocket alongside other satellites from other countries.
The launch, according to the statement on Tuesday, said it was expected to take place on Wednesday, April 12 at Vandenberg Air Force Base, but it was pushed further by two days.
Kenya Space Agency on Tuesday said the delay was due to unfavourable upper-level wind conditions" that would affect the rocket's flight trajectory.
The country was all set to witness the historic launch which was to be streamed live from the University of Nairobi where experts had gathered to take Kenyans through the events and the importance of the satellite and the nation's socio-economic development.
However, Kenya Space Agency has invited everyone to watch the launch live through their website.
"We cordially invite you to witness the launch of Taifa-1 satellite, a remarkable feat of human progress and innovation within Kenya," they said.
The main mission of the satellite will be to provide data for use in agriculture, food security, land management, and environmental monitoring.
The satellite is the first of what is intended to be a constellation of small earth observation satellites, with subsequent systems expected to be of higher capability.
"It is equipped with an optical camera that takes pictures simultaneously in multispectral and panchromatic modes enabling it to operate within and beyond the visible light spectrum," noted the Agency.