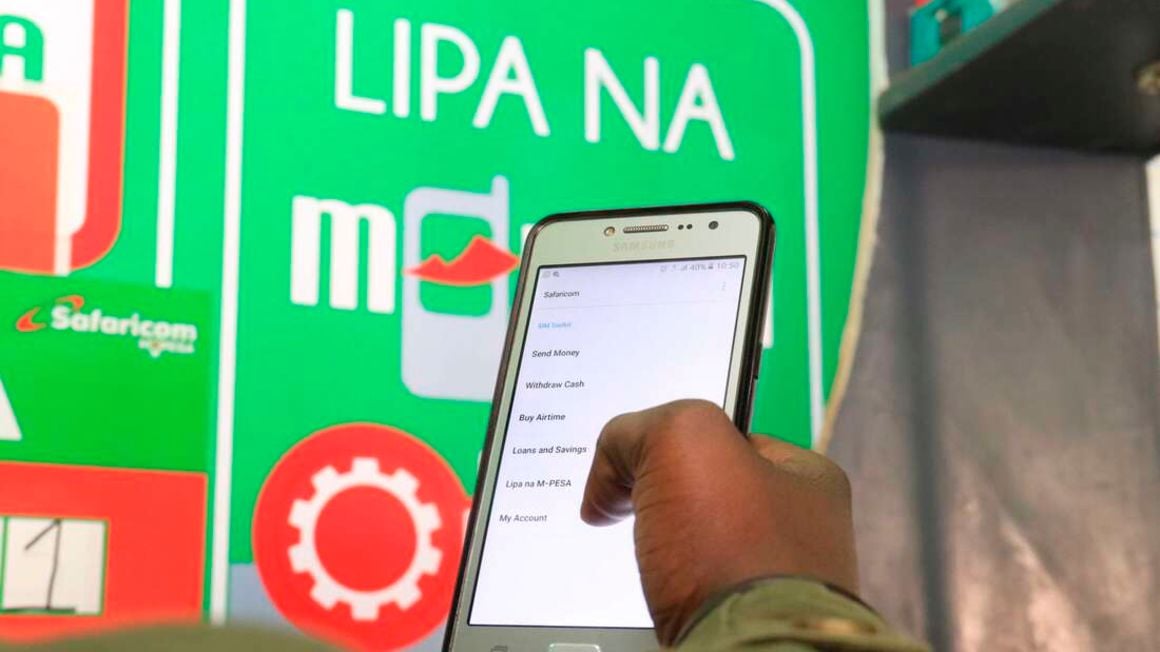 Safaricom is working on the return of a zero-interest credit service for the purchase of goods that was last year blocked by the Central Bank of Kenya (CBK) hours before the launch.

Peter Ndegwa, the Safaricom chief executive, told the Business Daily the telco is making changes to the product dubbed 'Faraja' as was required by the CBK and that the product will "surely show up."
The Faraja product is owned by EDOMx Ltd, a Kenya-based financial technology firm, which had listed Safaricom and Equity Bank as its partners.
"I am sure it will show up. We needed to change a few things. We will bring it back. It needs to be approved normally just in the same way CBK approves (other products). It is a use case that customers want. You will see it come back," said Mr Ndegwa.
Faraja was to allow millions of Safaricom customers to shop for goods up to Sh100,000 and pay later, without interest, in a move that was going to disrupt the mobile loans market.
The product was set for launch on July 6 last year based on media invites and Safaricom had loaded the terms and conditions of the product but the CBK stopped the event.
It is not clear the changes the CBK wants Safaricom and its partner to make on the product that was promising normal M-Pesa transaction charges as the only cost at the point of sale and pay within 30 days.
Before launching a product, the CBK demands that regulated firms provide features, terms of agreement for customers, fees charged and proof of measures to guard against risks.
Other conditions are the viability of the product, tax implications and evidence it will not contravene statutory or prudential requirements.
The CBK further requires firms to disclose the complaints redress mechanisms, ensure confidentiality of consumer data and refrain from coercive selling and placing the customer under undue pressure.
Faraja is slightly similar to the 'Lipa Later' service in the market, only that, this time, shoppers will walk away with the goods from a list of selected merchants without being required to pay upfront in instalments.
The product promises to be a game-changer in the mobile loans market and is set to undercut other credit products that charge interest, including Fuliza, KCB-M-Pesa, M-Shwari as well as digital credit providers such as Tala, Branch and Zenka.
Safaricom and Equity were looking at making money from Faraja on the surge in Lipa na M-Pesa transactions at select stores.
Dozens of outlets, including Naivas Supermarket, Goodlife Pharmacy and City Walk had signed up to be merchants.
Safaricom launched Lipa na M-Pesa in June 2013 and has aggressively recruited merchants across the country, including large and small businesses such as fuel stations, supermarkets, corner shops and eateries to use the product.
The platform, which enables merchants to transact using a till number through which customers pay, saw active merchants grow 23.1 percent to 606,662 in the year ended March 2023 from 492,772 a year earlier.
The value of transactions through Lipa na M-Pesa was Sh1.63 billion in the financial year under review. Safaricom was by 2021 earning Sh40 million per month in revenue from the product.
Lipa na M-Pesa charges range between Sh23 and Sh210, depending on the transaction amounts.
The telco that started M-Pesa in 2007 has been enriching the platform beyond sending and receiving money.
Other capabilities linked to M-Pesa include Fuliza, the overdraft facility that allows customers to complete transactions when they have insufficient funds in their mobile money wallet.
Safaricom early in the month rolled out Fuliza ya Biashara, a service that will allow business owners to access unsecured credit of between Sh1,000 and Sh400,000 by overdrawing on M-Pesa business tills to cover short-term cash flow shortfalls.