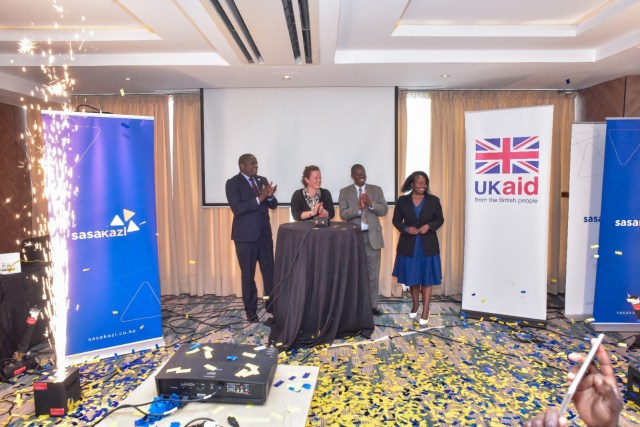 Sasakazi is keen on linking Small and Medium Entrepreneurs (SMEs) with young tech professionals to foster economic growth in the country.

The platform which is funded by the United Kingdom through the Africa Tech and Innovation Partnership (ATIP) and supported by the UK-Kenya Tech hub identifies, vets, recruits and places young talents in digitized business projects till completion.
Kenya Tech Startup Eldohub through the Sasakazi platform aims to curb issues such as unemployment through digital apprenticeship, job placement assistance, training on soft skills, and one-on-one mentorship from experienced professionals in the tech industry.
"Access to suitably qualified tech skills is one of the biggest challenges facing SMEs, and the need for tech skills is only likely to increase, due to the rising demand for digital tools and processes," said Magdalene Chepkemoi, EldoHub Founder.
The platform which was piloted in Nandi County saw about 90pc of the tech talents being hired in the businesses which include digitizing county government services in Nandi.
"Sasakazi platform was built to disrupt the industry by creating professional digital apprenticeship with time tested soft skills for digital work setting and support MSMEs to digitize. Now junior tech talents can use Sasakazi to display their qualifications and get connected with opportunities and employers in the digital economy," she added.
Although the need for tech skills has increased there has however been a decline in percentage of tech talents and this has been a major impediment in companies across East and West Africa seeing as the problem is expected to linger on this year.