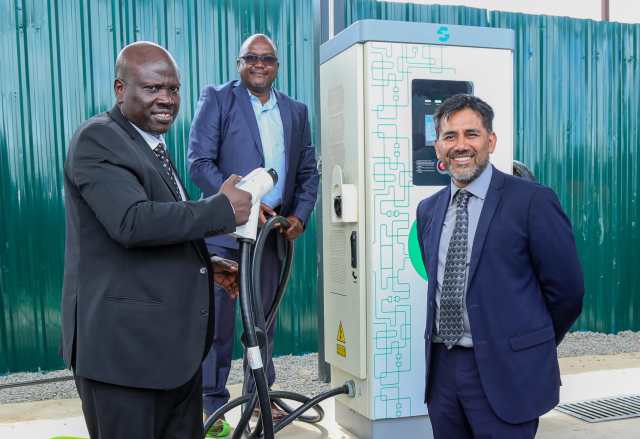 The high-power DC Fast charging station in Bururburu will be utilized by OMA Services and Embassava SACCO which operate BasiGo electric buses plying Nairobi's Eastlands route.

According to the e-mobility tariff, consumers are charged Ksh 16 per kilowatt hour for monthly consumption of between 200-15,000 kilowatt-hour.
"BasiGo is proud to have our Buru Buru charging station be the first connected through the new E-mobility tariff. Every Electric Bus we deploy, and charge replaces the consumption of 20,000 litres per year of imported diesel, with the consumption of 50 MWh of clean, renewable electricity produced here in Kenya.
With the new E-mobility tariff, we can invest in infrastructure like this charging station and enable the rapid growth of the electric vehicle industry in Kenya," said Jit Bhattacharya.
As of last year, Kenya had 350 registered vehicles with the number expected to skyrocket with the planned incentives by the government beginning the next financial year.
Speaking during the launch, Kenya Power Chief Executive Officer Dr Joseph Siror said Kenya is eying the e-mobility sector to cut emission from fossil fuel engines which is expected to rise to 17pc of total emissions from the energy sector by 2030.
"To combat this trend, the E-mobility sector ought to be supported to grow and take off in the country. Being the biggest economy in the region, an innovation hub, and a clean energy global leader, Kenya stands an unparalleled chance to become the launch pad for the rest of the continent when it comes to the growth of the EV sector," said Dr Siror.
BasiGo now has 3 charging sites in operation in Embakasi, Kikuyu, and now BuruBuru, with capacity to charge over 20 electric buses.
"The facility brings efficiency to our model of operations, because of its proximity and has helped us add additional 8-10 trips in our operations, which translates to revenue of around 22,000 per day," said George Muriithi Githinji, Chairman OMA Sacco.
BasiGo plans to bring online additional charging stations in Nairobi and across the country to support deployment of 1000 electric buses and make its charging stations open to the public to charge electric cars and trucks by the end of this year.